Mechanical Engineer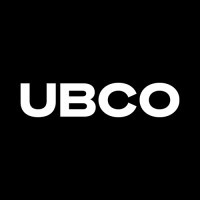 UBCO
Mount Maunganui, New Zealand · Mount Maunganui, New Zealand
Posted on Wednesday, July 26, 2023
About UBCO

In this decisive decade, UBCO is unlocking off-road adventure for more people than ever before – and we are on the cusp of the ride of our lives! Our expanding intelligent electric adventure vehicle (EAV) platform is increasingly being used by a diverse audience anyone from campers, surfers and trail blazers to food delivery providers, urban commuters, and last-minute shoppers. Originating and headquartered in New Zealand, UBCO now has key locations in the US, Taiwan, UK, and New Zealand, and is embarking on a major step change in growth.
The core values at UBCO reflect our beliefs, fundamental driving forces, and priorities. We follow and live by Unlock, Build, Connect and Own.
UNLOCK your potential/ About the Position

As a Mechanical Engineer, you will play a crucial role in the design, development, and testing of our electric motorbikes. Your expertise will contribute to the advancement of our innovative and sustainable transportation solutions. This position offers an exciting opportunity to work at the forefront of the EV industry and make a significant impact on the future of transportation.
You will be responsible for assisting with various tasks related to prototyping, testing, troubleshooting, and documentation throughout the product development lifecycle. You will be directly involved in the delivery and support of UBCO vehicles, prototypes and subsystems.
We need a broadly skilled, hands-on, technically capable person who can quickly adapt to whatever situation arises. Your technical expertise, attention to detail, and problem-solving abilities will contribute to the success. You will have input into how the product functions, as well as how we do things within the Product Engineering team.
OWN the space
Design and develop mechanical systems and components for electric motorbikes, ensuring compliance with performance, safety, and regulatory requirements.

Collaborate with cross-functional teams, including electrical engineers and industrial designers, to create integrated and optimized designs that enhance overall vehicle performance and user experience.

Conduct feasibility studies, analyze design options, and recommend solutions to optimize performance, efficiency, and cost-effectiveness.

Utilize Computer-Aided Design (CAD) software to create 3D models, technical drawings, and specifications for components and assemblies.

Be innovative in how you validate designs, identify potential issues, and propose design modifications as necessary.

Own manufacturing decisions and support business operations with technical drawings using industry standards. (Experience in tolerancing and material specification)

Participate in prototype development, testing, and validation processes, working closely with the testing team to ensure adherence to design requirements and specifications.

Collaborate with suppliers and manufacturing teams to ensure smooth production and assembly processes, resolving any design-related issues that arise during production.

Stay updated with the latest industry trends, technologies, and regulations related to electric vehicles, motorbike engineering, and emerging technologies, and apply relevant knowledge to design and development processes.

Contribute to continuous improvement initiatives by proposing and implementing design enhancements, cost reduction strategies, and manufacturing process improvements.

Document and maintain accurate records of design specifications, test results, and engineering changes throughout the product development lifecycle.
BUILD on your experience/ Requirements
Bachelor's degree in Mechanical Engineering or equivalent working experience

Proven experience (3+ years) in mechanical engineering

Proficiency in Computer-Aided Design (CAD) software, such as SolidWorks

Strong knowledge of mechanical design principles, materials, and manufacturing processes.

Experience with structural analysis and simulation software, such as ANSYS or Finite Element Analysis (FEA) tools.

Proficient in documentation using current UBCO tools such as Jira, Confluence

Familiarity with electric vehicle components and systems, including batteries, electric motors, and power electronics.

Excellent problem-solving and analytical skills, with the ability to identify issues, propose solutions, and make data-driven decisions.

Strong communication and teamwork skills, with the ability to collaborate effectively with cross-functional teams and external stakeholders.

Detail-oriented with a focus on delivering high-quality designs and products.

Knowledge of relevant industry standards, regulations, and best practices for electric vehicle design and safety.
Nice to have
Experience with electronic design and troubleshooting

Experience riding motorcycles and offroad vehicles
Work Environment & Physical Requirements
May be required to lift and carry prototypes or equipment, tools, and materials weighing up to 50 pounds.
May involve extended periods of standing while conducting tests, assembling prototypes, or working at workstations.
May need to move around the workshop or testing area to perform various tasks
Excellent hand-eye coordination and manual dexterity are essential for handling small components, tools, and conducting precise assembly work.
Position will work in a workshop setting, which may involve exposure to varying temperature and humidity conditions.
May handle electrical systems and materials used in the testing and development processes. Adherence to safety protocols and proper handling procedures is essential.
CONNECT to the ride of your life
Set your sights high with significant career development opportunities in a company on the cusp of remarkable growth.

Help grow a meaningful business from the early stages with an ambitious group of like-minded innovators.

Zip out to the beach, the nature park or up to the shops, on one of our 2X2s from our idyllic location in Tauranga

Engage widely with our global company footprint, building lasting relationships with diverse, exceptional minds, around the world.

See your work come to life, being loved, and used in the most unusual places worldwide from the desert to the arctic, and everything in between.
Excellent Compensation and Benefit Package Included
UBCO is committed to an environment of mutual respect and inclusion, representative of all backgrounds and abilities. We celebrate the differences of our teammates and are a proud ally in our diversity goal as an equal opportunity employer. All employment decisions at UBCO are based on business needs, job requirements and individual qualifications, without regard to race, colour, religion, or belief, national, social, or ethnic origin, sex, or gender identity. If you need assistance or accommodation due to a disability, please contact our local office.