Senior Designer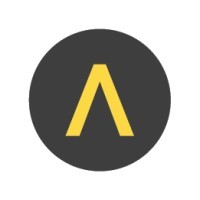 Auror
Design
Auckland, New Zealand
Posted on Monday, May 1, 2023
Description
At Auror, we're empowering the retail industry to tackle theft and Organized Retail Crime, a $100 Billion problem globally. It's high-volume crime that's increasingly organized in nature and is putting people, retailers, and communities at risk every day.
Founded in New Zealand, we're working with some of the best and largest retailers in the world across Australasia, North America, and the UK.
Auror is connecting people and intelligence to reduce crime. We're harnessing data for good.
In partnership with our leading retail partners, we need people with the passion, determination, and innovation required to overcome one of the world's largest problems. If you're looking to make a difference with and for the people dedicated to stopping crime, for good, then we want you on our team.
The Role
Auror leads the way from a Brand & Design perspective in our industry, always standing out in a crowd and providing exceptional experiences for anyone who interacts with us - both in-person or digitally. We have built incredible foundations, but we're ready to take it up a notch. That's where you come in!
We're looking for a Senior Designer with a passion for creating, maintaining, and evolving a premium global brand to join our Marketing team. In this multifaceted role you'll report into our Director of Brand Design to create and maintain a cohesive brand and design system. You will be executing design work as well as helping develop our design team.

Your Responsibilities
Partner within the Marketing team to create and execute design briefs that meet our brand guidelines, and help deliver the desired objective.
Define, create, maintain, and evolve Auror's visual brand system in all external communication
Research, develop, design, and create comprehensive brand systems, creative concepts and develop campaigns across multiple media (print/collateral, interactive/web, and digital).
Help develop talented designers to level up our brand design team
Develop multiple design solutions to a particular problem and a recommended approach based on our brand guidelines and insights.
Collaborating on brand strategy. You are a couple of steps ahead, anticipating opportunities and creative ways to deliver excellent outcomes for our retail and law enforcement partner.
Work closely with the design team and wider team to produce and promote great design, encourage each other and collaborate on creating the best work.
Partner with external creative partners to create magic moments.
Partner with the Marketing team to bring creative concepts to life.
Clearly articulate your design decisions and embrace constructive criticism as part of the design process.
Partner with different members of the Auror team, from customer success, sales, through to product and operations to create beautiful designs in a fast paced environment.
Anything else you can proactively come up with that will help communicate our story and vision.
This role reports into Mark Mcintosh (Tosh) our Director of Brand Design.
A multi-disciplinary design leader with over 20 years international industry experience, with work spanning across many disciplines and sectors with strong emphasis on Product design, Strategy and Brand experiences. I'm at my happiest creating brand ecosystems and the experiences that support them as well as giving back to the design community helping Mentor for digital / traditional design graduates or young designers looking to move disciplines.
Any free time left you'll find me outdoors doing some sort of physical activity, the gym or poolside supporting my daughter on her journey to Olympic Glory. Check out my LinkedIn here.
Requirements
We're looking for someone with the following
Generalist design experience, ability to execute a broad range of tasks to a high quality
Highly detail-oriented and is excellent at collaborating cross-functionally
A person that values using pictures / creativity to unlock conversations.
Strong communication and storytelling is a must as you provide visibility and progress on all projects to all relevant stakeholders
Nice-to-have: Animation and video editing skills
We are looking for people who demonstrate a strong alignment to our Guiding Principles (you can find these on our Careers page).
Benefits
Benefits when you join Auror
Flexibility: We are hard-working and outcome focused, but recognize there is more to life than work. We promote a healthy work/life blend.
Shorter Work Weeks: Everyone gets Friday afternoons off, so you can start your weekend early, and do more of whatever it is that makes you happy.
Focus on mental and physical health: We understand how vital our health is and have policies to support your wellness, including: Wellness Days, and up to three expert sessions paid for every year.
Team love: We have regular team lunches and social events where most (if not all) activities are during work hours.
Making an impact: You'll work to solve interesting problems and help us keep communities safe.
Next Steps
If you're excited about our mission and you have experience and a passion for this role, please hit "Apply" below.
We're proud that Auror is a place where everyone can learn and grow. So if you're not sure that you tick all the boxes but feel you're close to what we're looking for, please apply anyway as we'd love to hear from you!
Once you apply, you'll hear from us to acknowledge your application. If you have questions about any of the above, or if you have any accessibility requirements, we'll be able to help you from there.