Customer Success Associate - Denver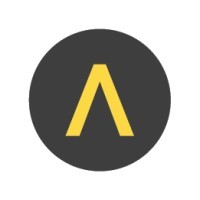 Auror
Customer Service, Sales & Business Development
Denver, CO, USA
Posted on Monday, May 1, 2023
Description
At Auror, we're empowering the retail industry to reduce theft and Organized Retail Crime, a $150 billion problem globally. It's high-volume crime that's increasingly organized in nature and is putting people, retailers, and communities at risk every day.

Founded in New Zealand, we're working with some of the best and largest retailers in the world across Australasia, North America, and the UK. As a company, we've built a high-performing, positive culture with a focus on providing an inclusive environment for a diverse team. We are well-funded and well-established (in operation for 10 years with a presence in North America for four years). After closing a $30M Series B last year, we're expanding our Customer Success team.

About Customer Success at Auror
Customer Success at Auror is high impact. As we bring on some of the world's largest retailers a lot of our time is spent on planning and delivering large-scale rollouts, running training sessions for thousands of users and creating strategic engagement plans that ensures our customers see a reduction of crime and harm in their stores. And we are incredibly successful in doing this.
We pride ourselves on the partnerships we have with our customers. We have an incredible NPS score of 66 and continue to have high engagement and satisfaction from our customers.
About the role
We are looking for a Customer Success Associate to support our retail and police community across the US. Your primary responsibility is to ensure our users are supported and set up for success, resulting in great experiences and real crime reduction. Through a combination of support and success activities, you will be the first point of contact for our user community and will work closely with the customer success team to ensure our customers see success.
At Auror, we value co-location and have a hybrid flexible working model; the Auror office is located in the heart of downtown Denver where the majority of the team spend 3 days in the office and 2 days remotely.
There are two parts to the role:
Support - Providing a great customer experience to our user community

Responding to customer, organized retail crime organizations, and police questions through in-app chat, email, and phone
Maintaining the Auror platform by keeping profiles, comments, and data up to date
Partnering with our Engineering team to ensure our customers can access our platform by troubleshooting technical issues
Owning the end-to-end process for key areas that keep the business running and our customers seeing success, for example, supporting users with platform usage and best practices
Success - Driving customer outcomes by thinking strategically and proactively
Keeping our Help Center, chat bots, and responses up to date with the latest product releases
Creating materials that help the end user on the platform like Best Practice Guides, new Help Center articles, and customer "everboarding" training materials
Reviewing customer usage in the platform, understanding how they are utilising the platform, surfacing wins & outcomes, then effectively communicating this back to the customer and team
Identifying and surfacing Auror Champions to the Auror customer success and sales team through your day to day interactions, encouraging them to drive usage in their store and region
Contributing to the mutual success of customers and Auror by identifying areas of improvement or opportunity and sharing that with the Retail Partnership Manager and Customer Success Team
Supporting the customer success team with training, user set up, and general team support
This role reports to Shannon Howell, Customer Success Lead - North America
I joined Auror after working in the non-profit and financial management industry for almost a decade. I have led customer success teams of varying sizes and am excited to work with an incredibly talented, driven, and mission-minded group of people from all backgrounds. Going above and beyond is part of the touch of magic that we do for customers every day. I love when teams dive into problem solving with curiosity, passion, and empathy. I find joy in watching people grow, both personally and professionally. Outside of work, you can find me doing home renovations with my husband, cooking with friends, and trying the next best restaurant! You can check out my LinkedIn
here.
Requirements
To ace this role, you will …
Previous experience in a customer-facing role
Have good problem-solving skills with a natural affinity with technology and people. You enjoy tackling challenges and coming up with structured and strategic solutions
You enjoy critically thinking about a technical challenge to solve and lean into these opportunities
Excellent active listening and communication skills - whether it be in person, on the phone, on instant messaging apps, video calls, email, or when writing guides for internal or external people
Being a team player who flourishes in a fast-paced, highly collaborative environment
We are looking for pople who demonstrate a strong alignment to our Guiding Principles (you can find these on our
Careers page
).
With diversity and inclusion at the forefront of Aurors guiding principles, we promote a culture that celebrates diversity and inclusiveness at Auror, regardless of, but not limited to, race, gender, sexual orientation, family status, religion, ethnicity, national origin, physical disability, veteran status, or age.
Benefits
Competitive Salary Range: Depending on level of experience $55,000-$65,000 per annum
Employee share scheme: You'll own part of a company making a real difference!
Flexibility: We are hard-working and outcome focused, but recognise there is more to life than work. We promote a healthy work/life blend.
Shorter work weeks: Everyone gets Friday afternoons off, so you can start your weekend early, and do more of whatever it is that makes you happy.
Focus on mental and physical health: We understand how vital our health is and have policies to support your wellness, including: Wellness Days, and up to three expert sessions paid for every year.
Health Care Plan (Medical, Dental & Vision): Auror covers 100% of the cost of your health insurance plan with United Healthcare & Metlife.
Family-friendly: We offer comprehensive parental leave and benefits for primary and non-primary caregivers, including a baby bonus and meals delivered to your door.
Personal growth: We support our team to participate in courses, conferences, or events that will help them develop their skills.
Team love: We have regular team lunches and social events where most (if not all) activities are during work hours.
Making an impact: You'll work to solve interesting problems and help us keep communities safe.
Next Steps
If you're excited about our mission and you have experience and a passion for this role, please hit "Apply" below.
We're proud that Auror is a place where everyone can learn and grow. So if you're not sure that you tick all the boxes but feel you're close to what we're looking for, please apply anyway as we'd love to hear from you!
Once you apply, you'll hear from us to acknowledge your application. If you have questions about any of the above, or if you have any accessibility requirements, we'll be able to help you from there.