Customer Success Manager - London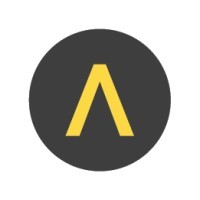 Auror
Customer Service, Sales & Business Development
London, UK
Posted on Thursday, April 27, 2023
Description
At Auror, we're empowering the retail industry to tackle theft and Organised Retail Crime, a $150 Billion problem globally. It's high volume crime that's increasingly organised in nature and is putting people, retailers, and communities at risk every day.

Founded in New Zealand 10 years ago, we're working with some of the best and largest retailers in the world across the UK, US, Canada, Australia & New Zealand. After raising a NZ$30M Series B round, Auror decided to expand into the UK and we have had great traction in the market already partnering with some well known retail brands.
Auror is connecting people and intelligence to reduce crime. We're harnessing data for good.
In partnership with our leading retail partners, we need people with the passion, determination, and innovation required to overcome one of the world's largest problems. If you're looking to make a difference with and for the people dedicated to stopping crime, for good, then we want you on our team.
About Customer Success at Auror
Customer Success at Auror is high impact. As we partner with some of the world's largest retailers a lot of our time is spent on planning and delivering large-scale rollouts, running training sessions for thousands of users and creating strategic engagement plans that ensures our customers see a reduction of crime and harm in their stores. And we are incredibly successful in doing this.
We pride ourselves on the partnerships we have with our customers. We have an incredible NPS score of 75 and continue to have high engagement and satisfaction from our customers.
The Role

We value co-location and have a hybrid working model; the Auror office is located in the heart of London where you'll be working with a dynamic and fun team. We're looking for someone who is excited to roll their sleeves up and help grow our brand in this market. We are looking for an experienced Customer Success Manager to help build strong relationships with our customers through relational and strategic engagement, delivering results that have a true impact on retail communities. You will partner with key stakeholders and a focus on ensuring their organisation is seeing the value and achieving real crime reduction outcomes from using the Auror platform.
Through running pilots and leading project rollouts, developing and delivering quarterly engagement plans for our retail partners, you will identify ways in which customer and user engagement can increase, and champion relationships can strengthen. With the support of the wider Customer Success team, you will run training and presentations to varying groups of stakeholders, users, and Police to help them realise the value.
Your Responsibilities
Owning the customer success relationship and supporting commercial Account Management through partnership with our Retail Partnership Managers (Account and Sales managers)
Working with our key champions to understand their priorities and how Auror can add value through ongoing strategic engagement at a market, regional, or user level
Building proactive customer engagement plans to ensure our customers are reaching their user engagement goals
Leading pilots & implementations with expert project management capability, focusing on our larger more complex retail partners
Working with the Customer Success Specialists to surface platform wins and outcomes and sharing those learnings to key champions at Loss Prevention director-level
Partnering with customers on Change & Process Management
Analysing customer data and creating insights to drive better customer outcomes
Fostering collaboration across retail and law enforcement
Collaborating with Product, both as a subject matter expert and a customer advocate
Strategize on user engagement for a one:many approach through inbound support requests via in app messenger, phone, and email
You'll be reporting to Mark Gleeson, UK Regional Director.

I recently joined Auror from another SaaS company as the Global Partnership Director and have previous experience in consulting for the Big 4 at KPMG and spent time in the military. I'm enormously passionate about mental fitness and wellbeing, particularly in the workplace, and I'm absolutely delighted to have joined Auror where the culture is 1st class. Outside of Auror I can be found climbing mountains, running marathons & supporting veterans. I'm excited to work with outgoing individuals that are looking to build and maintain long lasting partnerships. You can check out my LinkedIn
here.
Requirements
As one of our Customer Success Managers, you will have the following skills:
Previous experience in customer success/customer-facing roles, bonus if this is within a start-up environment
Have good problem-solving skills with a natural affinity with technology and people. You enjoy tackling challenges and coming up with structured and strategic solutions.
Excellent active listening and communication skills - whether it be in person, on the phone, on instant messaging apps, video calls, email, or when writing guides for people
Being a team player who flourishes in a fast-paced, highly collaborative environment.
We are looking for people who demonstrate a strong alignment to our Guiding Principles (you can find these on our Careers page).
With diversity and inclusion at the forefront of Auror's guiding principles, we promote a culture that celebrates diversity and inclusiveness at Auror, regardless of, but not limited to, race, gender, sexual orientation, family status, religion, ethnicity, national origin, physical disability, veteran status, or age.
Benefits
Competitive market base salary: Depending on level of experience - £45,000-65,000 per annum
Employee share scheme: You'll own part of a company making a real difference!
Flexibility: We are hard-working and outcome-focused, but recognize there is more to life than work. We promote a healthy work/life blend.
Shorter Working Week: Everyone gets Friday afternoon's off, so you can start your weekend early, and do more of whatever it is that makes you happy.
Mental and physical health: We understand how vital both mental and physical health is, and have policies to support that, including Wellness Days.
Private Health Care (Medical): Auror automatically enrols you into our private healthcare plan with Vitality.
Family-friendly: We offer comprehensive parental leave and benefits for primary and non-primary caregivers.
Personal development: We support our team to participate in courses, conferences, or events that will help them be relentless about improvement.
Team socials: We have regular team lunches and social events where most (if not all) activities are during work hours.
Making an impact: You'll work to solve interesting problems and help us keep communities safe.
Get in touch:
If you're excited about our mission and have experience and a passion for this role, please hit 'Apply', and we'll be in touch shortly.