Commercial Director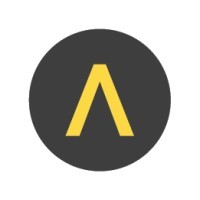 Auror
Sales & Business Development
Auckland, New Zealand
Posted on Thursday, March 23, 2023
Description
About Auror
At Auror, we're empowering the retail industry to reduce theft and Organized Retail Crime, a $150 billion problem globally. It's high volume crime that's increasingly organized in nature and is putting people, retailers, and communities at risk every day.
Founded in New Zealand, we're working with some of the best and largest retailers in the world across Australasia, North America, and the UK.
Auror connects people with intelligence to reduce crime. As a company, we've built a high-performing, positive culture with a focus on providing an inclusive environment for a diverse team. If you're excited about reducing crime and building safer communities, for everyone, then we want you on our team.
The Role
Auror is in a high-growth phase across all geographies and so we need to increase our commercial capability. This role offers a unique opportunity to report directly to the Chief Customer and Commercial Officer and manage the commercial opportunities globally. This includes:
Supporting the regional leads with go to market strategies
Managing/negotiating customer contracts
Supporting sales and account teams with sales/growth plans
Owning the pricing model and supporting sales and account teams with pricing
Overseeing all business case models for customers
Developing new pricing models with the Chief Customer and Commercial Officer
You'll be reporting to Rhod Thomas, Chief Customer and Commercial Officer

I am originally from Wales; with a love for rugby, rolling hills and good beer, the only other place in the world I was ever going to settle-down was going to be New Zealand! Even though I now call this place home, my background is in Management Consulting and I have been very fortunate that this has allowed me to work all over the world with a wide range of organisations. I have come to realise that working on challenging problems, having variety, and working with smart, driven people are really important for me to be happy and successful in work. Therefore, I thrive in collaborative environments, I love a good methodology and do my best thinking at a whiteboard with a pen in hand. I have been with Auror for over four years and have helped drive the growth from a NZ start-up to a multi-national scale up, working with the world's biggest and best retailers. Outside of work, I try to get out on the water as much as possible and am happiest with a fishing rod in hand, catching dinner for family and friends. Check out my LinkedIn here.
Requirements
We're looking for someone with the following:
Strong general business skills and acumen - either someone who has commercial leadership experience, or potentially an ex-management consultant with some start-up or entrepreneurial experience
Experience with building, negotiating and executing on legal agreements
Strong communication skills - ability to interact and build relationships with senior executives and lead and influence across multiple levels and functions of an organisation
Adaptable, creative and self-starting as projects will require research, quick learning, communication and at times filling operational gaps
Strong interpersonal skills and proven ability to work seamlessly and build strong relationships with a variety of personalities and functional disciplines within a company.
Experience developing executive presentations and documents with advanced level Google Docs, Sheets and Slides skills (or equivalent)
Proven ability to track, prioritise and drive multiple concurrent projects to success. Ability to utilise data and metrics to communicate to customers
Entrepreneurial, with a high tolerance for ambiguity and complexity. Efficient with limited resources. We operate in a dynamic way which means priorities and pace can change accordingly
Proven experience designing and leading strategic projects at a hyper-growth company
Understanding of the retail and LP landscape, and if you don't, you're interested in learning all about it
We are looking for people who demonstrate a strong alignment to our Guiding Principles (you can find these on our Careers page).
With diversity and inclusion at the forefront of Aurors guiding principles, we promote a culture that celebrates diversity and inclusiveness at Auror, regardless of, but not limited to, race, gender, sexual orientation, family status, religion, ethnicity, national origin, physical disability, veteran status, or age.
Benefits
Employee share scheme: You'll own part of a company making a real difference!
Flexibility: We are hard-working and outcome focused, but recognize there is more to life than work. We promote a healthy work/life blend.
Shorter Work Weeks: Everyone gets Friday afternoon's off, so you can start your weekend early, and do more of whatever it is that makes you happy.
Mental and physical health: We understand how vital our health is and have policies to support your wellness, including: Wellness Days, and up to three expert sessions paid for every year.
Family friendly: We offer comprehensive parental leave and benefits for primary and non-primary caregivers.
Personal development: We support our team to participate in courses, conferences, or events that will help them be relentless about improvement.
Team love: We have regular team lunches and social events where most (if not all) activities are during work hours.
Making an impact: You'll work to solve interesting problems and help us keep communities safe.
Next Steps :
If you're excited about our mission and you have experience and a passion for this role, please hit "Apply" below.
We're proud that Auror is a place where everyone can learn and grow. So if you're not sure that you tick all the boxes but feel you're close to what we're looking for, please apply anyway as we'd love to hear from you! Once you apply, you'll hear from us to acknowledge your application. If you have questions about any of the above, or if you have any accessibility requirements, we'll be able to help you from there.