Retail Partnership Manager - Denver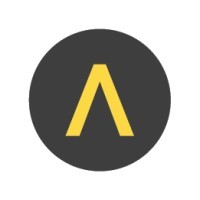 Auror
Sales & Business Development
Denver, CO, USA
Posted on Thursday, February 9, 2023
Description
At Auror, we're empowering the retail industry to reduce theft and Organized Retail Crime, a $100 billion problem globally. It's high volume crime that's increasingly organized in nature and is putting people, retailers, and communities at risk every day.
Founded in New Zealand, we're working with some of the best and largest retailers in the world across Australasia, North America, and the UK.
Auror connects people with intelligence to reduce crime. As a company, we've built a high-performing, positive culture with a focus on providing an inclusive environment for a diverse team. If you're excited about reducing crime and building safer communities, for everyone, then we want you on our team.
The Role
The Retail Partnerships Manager will play a key role within Auror's North American team; taking ownership of some of our key customers. The role is a great fit for someone who seeks variety and is great at relationship building. You will be seen as a thought leader and trusted advisor for both our customers and the industry alike.
The role will report into our VP Retail Partnerships, while partnering with our Sales and Customer Success teams. This is to ensure a seamless handover from Sales and also that all levels of the organisation are supported.
The role has two parts to it. You will be responsible for:
Nurturing and growing existing relationships with large retailers in North America We currently work with some of the largest retailers in North America and we are growing quickly. Your role will be focused on a small number of high profile customers. You'll build relationships with Senior Executives as well as Asset Protection / Loss Prevention leaders, helping them to reduce crime and increase safety in their stores. You want to make a difference. You will be responsible for driving awareness, retention and adoption of Auror alongside the Customer Success team. You'll suggest new solutions and innovative ideas to further enhance the value customers get from the partnership. You'll be proactive when it comes to determining how Auror can be at the centre of our retailers LP ecosystems. You'll become a trusted advisor for the customers you support.
Playing an active role in supporting the Loss Prevention (LP) industry In your role, you'll be a thought leader to industry bodies including the Loss Prevention Foundation, RILA, LPRC, and NRF. You'll play an active role in attending and facilitating industry events and work with our Writer to build out thought leadership pieces.
In Your First 6 Months at Auror, you will:
Grow relationships with our key customers
You will attend industry events and conferences partnering with our VP of Innovation and Partnerships and Retail Solutions Lead, to present on insights on what is happening in the community.
You will be reporting to Bobby Haskins, VP of Retail Partnerships - North America
I am a former airline pilot turned retail and asset protection professional, it's been an amazing career journey! I am currently the VP of Retail Partnerships - North America for Auror, I joined the team almost four years ago. Prior to joining Auror I spent 10 years with Target Corporation in Store Operations and Assets Protection. I get excited about working with people who love to solve complex problems, are customer focused, and want to help the AP/LP industry innovate. Outside of work I am a Dad of two awesome children who loves spending time with my family, we love Colorado and all the outdoor activities this beautiful state provides!
Requirements
About you:
Generalist skill-set - experience could include 5-10 years of experience in the Retail LP industry, or alternatively consulting experience in the Retail LP space
Proven ability in identifying and solving business problems with customers
Understanding of the enterprise retail and LP landscape in North America, and if you don't, you're interested in learning all about it
Excellent communication and interpersonal skills with an aptitude for building strong relationships.
Proven ability to work at all stakeholder levels, including executive and senior management in large organisations.
Strong analytical skills, able to build and execute strategy around key accounts with a data drive and outcome mindset.
Comfortable with ambiguity - we operate in a dynamic way which can mean priorities and pace can change accordingly.
Experience with Salesforce and Catalyst (nice to have).
We are looking for people who demonstrate a strong alignment to our Guiding Principles (you can find these on our Careers page).
With diversity and inclusion at the forefront of Aurors guiding principles, we promote a culture that celebrates diversity and inclusiveness at Auror, regardless of, but not limited to, race, gender, sexual orientation, family status, religion, ethnicity, national origin, physical disability, veteran status, or age.
Benefits
Competitive Market Salary: Depending on level of experience - $130,000 - $150,000.
Employee share scheme: You'll own part of a company making a real difference!
Flexibility: We are hard-working and outcome focused, but recognize there is more to life than work. We promote a healthy work/life balance.
Mental and physical health: We understand how vital our health is and have policies to support your wellness, including: Wellness Days, and up to three expert sessions paid for every year.
Health Care Plan (Medical, Dental & Vision). Auror covers 100% of the cost of your health insurance plan with United Healthcare & Metlife.
Family friendly: We offer comprehensive parental leave and benefits for primary and non-primary caregivers.
Personal development: We support our team to participate in courses, conferences, or events that will help them be relentless about improvement.
Team love: We have regular team lunches and social events where most (if not all) activities are during work hours.
Making an impact: You'll work to solve interesting problems and help us keep communities safe.
Next Steps:
If you're excited about our mission and you have experience and a passion for this role, please hit "Apply" below.
We're proud that Auror is a place where everyone can learn and grow. So if you're not sure that you tick all the boxes but feel you're close to what we're looking for, please apply anyway as we'd love to hear from you!