I want to fight crime with Auror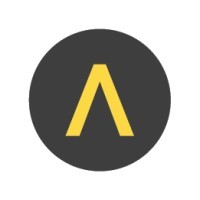 Auror
Legal
Auckland, New Zealand
Posted on Friday, October 21, 2022
Description
About Us

At Auror, we're empowering the retail industry to reduce theft and Organized Retail Crime, a $100 billion problem globally. It's high volume crime that is increasingly organized in nature and is putting people, retailers, and communities at risk every day.
Founded in New Zealand, we're working with some of the best and largest retailers in the world across Australasia, North America, and the UK.
Auror connects people with intelligence to reduce crime. As a company, we've built a high-performing, positive culture with a focus on providing an inclusive environment for a diverse team. If you're excited about reducing crime and building safer communities, for everyone, then we want you on our team.
We're very deliberate about our growth, strategic objectives, open communication, and culture. We are a global company operating across Denver, Melbourne, Auckland and London with 106 people strong.
Auror is made up of 3 Squads: Operations (this includes People Experience, Legal, and Finance), Product (this includes Product Management, Product Design, Engineering and Quality Engineering) and Customer (this includes Sales, Marketing and Customer Success)
Requirements
We've worked hard to build a culture that is collaborative and inclusive. Our guiding principles below governs the way we work together and with our customers and we look for people who resonate with these:
Be Deliberate: Focus on delivering value to customers. We think big and start small. We continuously raise the bar.
Be a partner: We're collaborative and supportive. We partner with each other and our customers to create value. We have collective responsibility and hold each other to high standards.
Seek perspectives and solve problems: We invite strong opinions loosely held for healthy discussion. We listen, understand, and keep an open mind.
Master simplicity: We make the complex simple for each other and our customers. We are deliberate in everything we do. We focus on the problems we're trying to solve.
Add a touch of magic: Look for opportunities to create magic moments in the work we produce, no matter how small.
Benefits
Some of the benefits of working at Auror include;
Competitive salary Range
Employee share scheme: You'll own part of a company making a real difference!
Flexibility: We are hard-working and outcome focused, but recognise there is more to life than work. We promote a healthy work/life blend.
Shorter work weeks (at full pay): Everyone gets Friday afternoons off, so you can start your weekend early, and do more of whatever it is that makes you happy.
Focus on mental and physical health: We understand how vital our health is and have policies to support your wellness, including: Wellness Days, and up to three expert sessions paid for every year.
Health Care Plan (Medical, Dental & Vision): Auror covers 100% of the cost of your health insurance plan with United Healthcare & Metlife for US roles
Family-friendly: We offer comprehensive parental leave and benefits for primary and non-primary caregivers, including a baby bonus and meals delivered to your door.
Personal growth: We support our team to participate in courses, conferences, or events that will help them develop their skills.
Team love: We have regular team lunches and social events where most (if not all) activities are during work hours
With diversity and inclusion at the forefront of Auror's guiding principles, we promote a culture that celebrates diversity and inclusiveness at Auror, regardless of, but not limited to, race, gender, sexual orientation, family status, religion, ethnicity, national origin, physical disability, veteran status, or age.

Next Steps:
If you love what you've read so far but don't see a current suitable vacancy on our website, do put through an expression of interest by hitting "apply now". We will touch base with you as soon as a role comes up!
In the meantime, we encourage you to keep an eye out for other suitable opportunities with us in the future. As we grow, we will be posting new roles on our careers page and you can also follow our latest updates on LinkedIn.